30+ Years Experience
in Trade Show Exhibits
By listening and collaborating with you as a part of your company team,
all of your trade show marketing and sales objectives are exceeded.
We're Leaders in the Trade
Show Exhibit Industry
At Image Design and Communications, we understand the
many facets of effective Trade Show Exhibit Design.
We're Building Relationships
Through Design!
Our 30 years of industry experience has enabled us
to form unique partnerships to make your trade show
experience easier and more effective.
The Image Design Difference
We specialize in turnkey, set-budget trade show exhibit management programs that enable clients to get their message delivered in a cost effective, consistent way.
Proofs for all graphics are provided prior to production. All trade show rental exhibits and displays include one pre-show invoice that includes all transportation, installation and dismantle costs. No post-show budget surprises! Let our 30 years of broad-based trade show exhibit experience create an exhibiting program tailor made for your unique needs year round. We'll work with you to find the best solution to your trade show marketing needs!
We've selected the best of the best in all trade show product categories based on over 30 years of industry experience. Each of the 6 main websites represent separate divisions of Image Design and cater to specific categories of products. We believe in relationship based sales and you will always receive friendly, professional service. We take our Corporate Tagline to heart; "Buiding Relationships through Design". We'll work with you to find the best solution to your trade show marketing needs!
We provide intuitive professional service that feels like a breath of fresh air for companies with one large show a year or a mix of 10 shows in different sizes. We flight check all production art and provide pre-production proofs for all graphics. Electric Layout diagrams required for larger exhibits are provided at N/C. We also provide photographic quality renderings with your graphics for all Modular exhibits, including rentals. If you wish, we will cost-effectively manage your yearlong trade show exhibit marketing program nationwide,
More about our Products and Services
In addition to sales of Portable and Modular Displays and Exhibits, we can provide a host of logistical support functions for our trade show exhibit clients. If you wish, we will cost-effectively manage your yearlong trade show exhibit marketing program nationwide. Products and services range from 10' x 10' to larger indoor/outdoor shows in Las Vegas, Orlando, Los Angeles and San Francisco.Click below for more information.
Our Related Websites
Visit Image Design & Communications related websites covering every area of the trade show exhibit display industry.
What are the Benefits of our Turnkey Service?
Save Time
with our vast industry experience
With over 30 years experience in the trade show industry, you can bet we've seen it all.
Save Money
with our all inclusive pricing structure
No surprises with our service. You'll know the complete cost before making a decision.
Save Headaches
trade shows can be confusing and frustrating
Our knowledgeable staff can help you with almost questions and situations that arise.
Our TurnKey Service includes all transportation and labor costs. These are the two most common sources of cost overruns. This lets you set a fixed budget for the show and stick to it! The only expense left for you is Material Handling and Electric which is billed by the show. We can assist you with Show Services Forms as needed.
We provide exact costs or very close estimates on our websites for all of our products. You have the ability to look at your options, get design ideas and know beforehand what things cost! We think this is the most efficient, straightforward way of doing business.
With 30 years of Industry Experience, our Family of Specialty Websites provide Professional Solutions from Portable Trade Show Displays to Single Level in-line and Island Booth Spaces, to Two Story, Multi-Level Double Deck Sales and Rentals.
What our Clients are Saying About Us
"We are so pleased with the exhibit and have received overwhelming compliments on the design."
Rotocraft Inc.
"We are extremely satisfied with the quality of your products and really appreciate the caliber of your organization."
Global CTI Group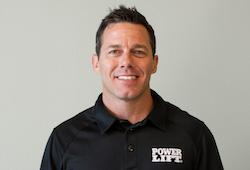 "Our trade show booth and design would not have won the 'Best of Show' award had it not been for your creative techniques."
Power Lift
"They are very professional and moderately priced. I would recommend them highly."
ATM Money Machine, Inc.
These are testimonials from all Divisions of Image Design and Communications, Inc. We offer trade show display and graphics as well as larger linear and island exhibits as large as 40' x 50' Two Story Double Decks. Please visit turnkeytradeshowexhibitrentals.com if you really want to make a splash for that one big show a year!
About Image Design & Communications
Image Design and Communications, Inc., offers a full range of trade show exhibit styles at every price point. Available product categories are shown on our our family of specialty websites, each focused on a specific category of trade show displays. We bring over 30 years of experience to the table along with the kind of long term industry affiliations that give us unique advantages nationwide.
"In the process of developing the most effective trade show exhibit design with you, we come to establish a relationship that benefits both of us. In the end, the closer we come to understanding the unique aspects of our client company's offerings enabling us to create the correct presence for you on the convention floor." Read more about Image Design and Communications.
– Nick Drance
Image Design & Communications
Contact Us Anytime
We're always interested in new projects, big or small. Please don't hesitate to get in touch with us regarding your project. If you want to contact us about any issue please call (818) 563-3322 or send us an e-mail. If you would like to submit a proposal for consideration simply submit a quote.
Some of the companies we've designed Trade Show Exhibits for . . .