By listening and collaborating with you as a part of your company team,
all of your trade show marketing and sales objectives are exceeded.
30+ Years Experience
in Trade Show Exhibits
We're Leaders in the Trade
Show Exhibit Industry
At Image Design and Communications, we understand the
many facets of effective Trade Show Exhibit Design.
We're Building Relationships
Through Design!
Our 30 years of industry experience has enabled us
to form unique partnerships to make your trade show
experience easier and more effective.
Our Product Specific Websites
The Image Design Difference
We specialize in Turnkey Exhibit Rentals in all sizes, with published, fixed costs that include Transportation and Labor, as well as Portable and Custom Modular exhibits for purchase.

About Image Design & Communications
Image Design and Communications, Inc., offers a full range of trade show exhibit styles at every price point. Available product categories are shown on our our family of specialty websites, each focused on a specific category of trade show displays. We bring over 30 years of experience to the table along with the kind of long term industry affiliations that give us unique advantages nationwide.
Trade Show Exhibit Rentals
We provide turnkey exhibit management for clients with multiple shows in different booth sizes as shown on Turnkey Trade Show Exhibit Rentals. For two story exhibits, Double Deck Exhibit Rentals features a wide range of two-story exhibits. Both websites include multiple views and published, itemized pricing that includes transportation and labor in a single pre-show invoice. You'll save the high cost of an initial investment, achieve the ability to set a fixed budget, and eliminate much of the sometimes complex show services coordination we provide. Learn more about our trade show exhibit and display product offerings.
Portable display sales and more
We celebrated our 20th year in 2020 with a newly updated version of our portable display website; Displays on the net. It now includes 22 products arranged in 8 categories, according to degree of portability and design sophistication. Each product shown on the home page offers a slide presentation and product downloadable product overview sales sheets. The website is designed to provide prospective clients with the information they need to make the best choice that suits their unique needs. We consider these the best of the best in portable and modular trade show displays and hanging signs.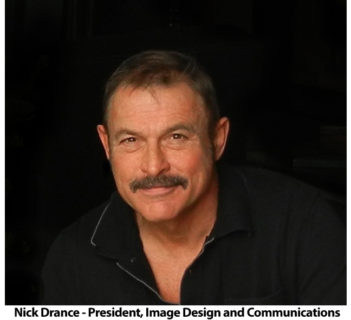 Image Design and Communications, Inc. provides a foundation of over 30 years of industry experience. Trade shows provide an opportunity to introduce new products and establish and nourish business relationships that enable companies to partner together for their mutual success. Nothing beats the value of personal relationships. That's the foundation of Image Design and Communications. We Build Relationships Through Design. Give us a call. We'll partner with you to make your next show your best show and keep that going in the years ahead. . View our client testimonials here.
What are the Benefits of our Turnkey Service?
Save Time
with our vast industry experience
With over 30 years experience in the trade show industry, you can bet we've seen it all.

Save Money
with our all inclusive pricing structure
No surprises with our service. You'll know the complete cost before making a decision.

Save Headaches
trade shows can be confusing and frustrating
Our knowledgeable staff can help you with almost questions and situations that arise.
Our TurnKey Service includes all transportation and labor costs. These are the two most common sources of cost overruns. This lets you set a fixed budget for the show and stick to it! The only expense left for you is Material Handling and Electric which is billed by the show. We can assist you with Show Services Forms as needed.
We provide exact costs or very close estimates on our websites for all of our products. You have the ability to look at your options, get design ideas and know beforehand what things cost! We think this is the most efficient, straightforward way of doing business.
With 30 years ofIndustry Experience, our Family of Specialty Websites provide Professional Solutions from Portable Trade Show Displays to Single Level in-line and Island Booth Spaces, to Two Story, Multievel Double Deck Sales and Rentals.
What our Clients are Saying About Us
"We are so pleased with the exhibit and have received overwhelming compliments on the design."
Rotocraft Inc.
"We are extremely satisfied with the quality of your products and really appreciate the caliber of your organization."
Global CTI Group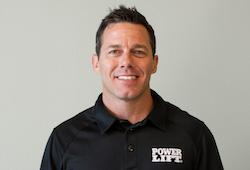 "Our trade show booth and design would not have won the 'Best of Show' award had it not been for your creative techniques."
Power Lift
"They are very professional and moderately priced. I would recommend them highly."
ATM Money Machine, Inc.
These are testimonials from all Divisions of Image Design and Communications, Inc. We offer trade show display and graphics as well as larger linear and island exhibits as large as 40' x 50' Two Story Double Decks. Please visit turnkeytradeshowexhibitrentals.com if you really want to make a splash for that one big show a year!
Specialists in Las Vegas Trade Show Exhibit Rentals
We specialize in fixed-cost trade show exhibit rentals in Las Vegas for all sizes, from 10′ and island booths to Double Deck Exhibits.
Our Las Vegas location serves our exhibit and display rental clients. We've focused more and more of our resources for the busy Las Vegas Exhibit Market. We rent various customized exhibits and displays for all booth sizes.
Custom Double Deck and In-Line Exhibit Rentals In Las Vegas
The ability to arrive at the show floor set up and ready to go and walk away when the show is done is both cost-saving and convenient. You receive premium service at a competitive cost. We provide a wide range of two-story exhibit rentals starting at $27,000, which includes transportation along with set up and dismantle labor! Learn more about cost savings when renting a double deck exhibit. Graphics are reasonably priced, and we store them at N/C between shows. View our Double Deck Exhibit Gallery. View our Outdoor Trade Show Double Decks
Our 10 ft and 20 ft Display Rental Designs.
We offer over 30 customized stock designs to meet a variety of client requirements! Options include Slatwall, workstations, and a variety of meeting space options. Some designs offer flat-screen options combined with extra storage space, an important requirement for most exhibitors. View our 10 x 10 Gallery of exhibit designs for great design ideas. New 10 x 20 exhibit designs include custom backlighting.
Island Booth Rental Designs – The cost-effective Las Vegas Exhibit Rental Solution
Our island exhibit designs steal the show in a wide range of prices. Many offer 15 ft. heights for extra visibility, which is so important in Las Vegas trade show venues. Open, inviting booth space designs, semi-enclosed areas for showroom presentations, product display shelves, Slatwall and a host of other design options provide the solutions exhibitors need. View our 20 x 20 exhibit designs here.
Full TurnKey Trade Show Exhibit and Display Rental advantages
In addition to sales of Portable and Modular Displays and Exhibits, we can provide a host of logistical support functions for our trade show exhibit clients. If you wish, we will cost-effectively manage your yearlong trade show exhibit marketing program nationwide. Products and services range from 10' x 10' to larger indoor/outdoor shows in Las Vegas and other venues. Click below for more information.
Lightweight portable Trade Show Displays
Our Portable Displays website provides a wealth of options in both portable and modular displays. We focus on high quality printed fabric and aluminum hardware that together, provide stunning graphic messaging. We've selected the best display designs to maximize your dollars while providing the look you need for a memorable message.
Our main product line is TensionLite Plus Displays, which come in a variety of styles. More sophisticated designs are available in our DesignerLine Lite and DesignerLine F series. You'll be pleasantly surprised at the wide range of exhibiting solutions we offer!
We offer to brands of hanging signs. The TensionLite brand features value priced, strong but lightweight construction in standard sizes and shapes. TensionLite Plus hanging signs are available in a variety of sizes and styles with a lifetime warranty.
Contact Us Anytime
We're always interested in new projects, big or small. Please don't hesitate to get in touch with us regarding your project. If you want to contact us about any issue please call (818) 563-3322 or send us an e-mail. If you would like to submit a proposal for consideration simply submit a quote.
Some of the companies we've designed Trade Show Exhibits for . . .
Image Design and Communications has been serving exhibitors with professional services since 1999. Custom Turnkey Rentals with fixed pricing have become our core area because of the exceptional value over purchase for many exhibitors. Our Las Vegas location enables us to work efficiently! We continue to offer high-quality portable displays on Displays On The Net.